Brand Watches
>
Holiday Season ribbon
>
Mother's day ribbon
> Mother's day ribbon
Mother's day ribbon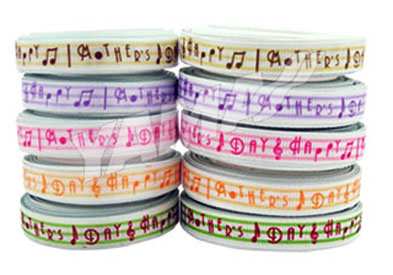 Place of Origin : China
Manufacturer : LINSON WRAPPING
Detailed of Mother's day ribbon description :
1/2"(13MM) 5/8"(16MM) 3/4"(19MM) 7/8"(23MM) 1"(26MM)
Quality: 100% polyester webbing. Products through the Swiss the OEKO textiles certified for color fastness to OEKO-TEX Standard four azo.
Varieties: YAMA spot strap color, plain strap 196 colors to choose from, each color there are more than a dozen sizes to choose from. YAMA developed a 300 number with Mother's Day-themed ribbons for customers to choose.
Advantage: with 196 kinds of international standard colors, high-temperature dyes, color-rich, convenient for customers to buy regular size and variety of colors are available from stock, fast delivery.
Application: The product is widely used in garments, shoes, hats, crafts, gifts, toys, packaging, textiles and other industries, according to clients' samples.
Related Products :